NeonMaker Light Editing Software
NeonMaker is the new advanced editing software for RGB lighting customization. NeonMaker provides various stunning pre-set lighting effects, but also allows users to edit their lighting effects on every single LED light bulb, granting access to further customizable lighting options.

*Video Displayed: Riing Quad Fan Series
*Please refer to compatible product page for more details.

Immerse yourself with 100's of Downloadable Profiles by Creators from around the world.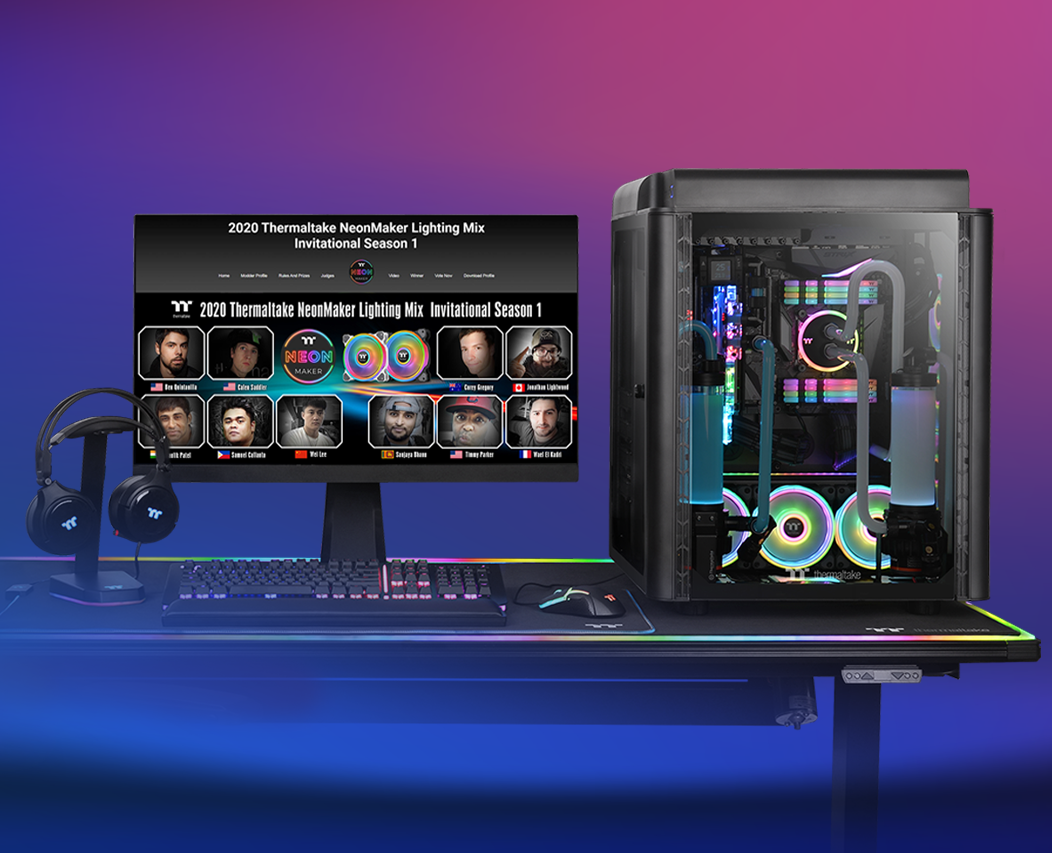 New Supported Devices
As a new and innovative approach to adjusting the RGB lighting, the NeonMaker software now supports Riing Quad, Riing Trio, Floe DX AIO, and TOUGHRAM RGB Series. Personalize unique lighting effects and orchestrate your very own light shows.